MIKE'S WINE NOTES:
Mike Davies – Wine Maker – Founder Greenskin Wine
Cabernet Sauvignon and Merlot, The King & Queen of Red grape Varieties, have a similar relationship to that of Sauvignon Blanc and Semillon in the White Wine World. While the Cabernet provides the spine & structure of power, tannin and astringency, the Merlot fills in the gaps and lends softer juicier and supple characteristics, making them ideal blending partners.
This 2018 Wine was grown on vineyard holdings in Margaret River owned by the Calneggia Family and vinified by Brian Fletcher, a well-known, respected and successful Winemaker who re-located to Margaret River at around the turn of the century.
When I was cutting my teeth as an assistant winemaker at Katnook Estate in Coonawarra in the Eighties, I would look forward to "Fletcher" – one of the "Young Turks" of the re-invigorated Australian Wine Industry coming across from Great Western to provide direction on the grapes that we were processing for him in his role of Head Winemaker for the Seppelt Company. Even though that was a long time ago, I can report that we have both managed to retain our boyish good looks!
Brian has expertly crafted this wine, harnessing the essence of Margaret River fruit while showing enough respect to the traditional Bordeaux style, which from this region regularly beats the Bordelais at their own game. This is no exception!
Colour – Deep red with some crimson hues & purples edges.

Bouquet – Blackcurrant, cherries, cassis and forest floor with some tones of mushroom and toasted oak.

Palate – long and luxuriant with a firm backbone of fruit power and tannin augmented by fleshy red berries, oak complexity and a fine but firm finish.
ANDREW'S WINE NOTES:
Andrew Caillard – Master of Wine – Author & Film Maker
Medium deep crimson. Blackcurrant plum blueberry aromas with dried leaf/ aniseed notes. Well concentrated and vigorous with juicy fresh black fruits, fine persistent al-dente, leafy textures and long fresh crisp acidity. Finishes cedary firm, buoyant and long. 13.2%
92 points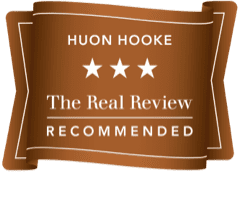 CHRISTINE'S WINE NOTES:
Christine Salins – Editor, Food Wine Travel – www.foodwinetravel.com.au
A beautifully concentrated and enticing Cabernet from Calneggia Family Vineyards in Margaret River. Raspberry and blackberry notes with an olive-like earthiness, fine tannins and hints of mint and chocolate.
SPECIAL NOTE RE: 'BEST BEFORE' DATE
Please note that this 2018 Cabernet Merlot has a 'Best Before' date of October 2022 on its label – here's why:
As the pouches we selected have not been filled before in the Australian wine market, we could not decisively say when wine oxidisation/deterioration may commence.
Although not a mandatory requirement with wine, when filling this Cabernet Merlot, we decided to take the responsible approach and be over cautious and print a 'Best Before' date on the wine labels as 18 months (after the pouches had been filled) in the event that the wine started to oxidise/deteriorate.
However, with the continual monitoring of our wines, we have had no such problem and are now confident that 24 months and beyond is quite ok, and as we go, we will probably extend that even further.
Wine generally gets better with age (not worse), but all wines do have a tipping point (in glass or pouch) where they will oxidise and become less than desirable, which is why we are constantly lab testing and tasting our wines.
We will NOT dispatch any wine that is in any way faulty/oxidised and are continually monitoring all of our wines, so rest assured the wine you receive will be drinking beautifully well beyond the date we (conservatively) printed on the label.
You can see more information on this, including the testing and monitoring we are doing through the link below or feel free to contact us anytime.