MIKE'S WINE NOTES:
Mike Davies – Wine Maker – Founder Greenskin Wine
This delicious new wine was expertly made by winemaker Japo Dalli Cani of McHenry Hohnen.
During the lead up to the 21 Vintage we had a discussion about how to maintain the essence and crunchy freshness of the Sauvignon fruit but avoiding the one-dimensional, near anorexic style that this variety can produce.
Japo's suggestion was to augment some of the wine with a touch of oak to give it a little weight, softness and complexity – but not so much that we end up with one of those bolder "Fume" style wines which to me can be an awkward mismatch of primary fruit and full-on oakiness.
I am pleased to say that the plan worked and we are very happy with the result. This wine is also our first VEGAN wine.
Colour – This wine is pale straw in colour with some green tints around the margin.
Bouquet – Clean fresh gooseberry & grapefruit bouquet with lifted fruit characters taking centre stage ahead of some slight gunpowder/cordite smokiness that gives it a lovely spike of "Euro" elegance.
Palate – The palate is clean and snappy with an abundance of Granny Smith apple and grapefruit citrus character. The clever use of oak has given the palate some weight and silkiness that makes this a very complete wine.
SPECIAL NOTES:
VEGAN WINE – This wine has been made by the very talented winemaker Japo Dalli Cani. His expert touch with this premium fruit has resulted in a magnificent finished product that required no fining agents (such as Casein, Egg albumin or Isinglass) which are commonly used in the winemaking process. This means this 2021 Sauvignon Blanc is VEGAN. Read more about what makes a wine Vegan here.
ANDREW'S WINE NOTES:
Andrew Caillard – Master of Wine – Author & Film Maker
Pale colour. Fresh lemon curd grapefruit aromas with lifted gooseberry/ grassy notes.
A refreshing style with lovely lemon curd, grapefruit, lemon-grass, grassy flavours, tonic water notes, fine supple textures and crunchy long acidity.
Fresh and delicious wine with attractive energy and mineral length. 13.2% alc
93 points
HUON'S WINE NOTES:
Huon Hooke is a leading Australian wine writer, critic, educator and show judge, best known for his columns in Sydney Morning Herald Good Food and Good Weekend.

Light brassy-yellow colour. Aromas of cashew nut, lemon and straw, a bouquet at the more savoury end of these varieties in this region: there is no greenness or snowpea character. It's tight and tense, lean and dry, with moderate length in the tail. A good food wine and very fair value.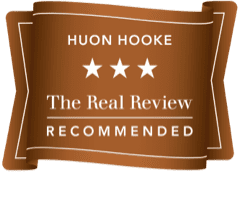 CHRISTINE'S WINE NOTES:
Christine Salins – Editor, Food Wine Travel – www.foodwinetravel.com.au
As well as the packaging, the quality of the wine sets Greenskin apart from most of its competitors. Mike from Greenskin Wine purposely selects high-quality small parcels of wine from respected producers. That's evident in this elegant, vegan wine made by Margaret River winery, McHenry Hohnen.
Judicious use of French oak softens the flinty, tropical fruit characters, giving the wine a lovely silkiness. Crisp and refreshing, perfect for alfresco entertaining.