News Flash – Greenskin joins Australian Packaging Covenant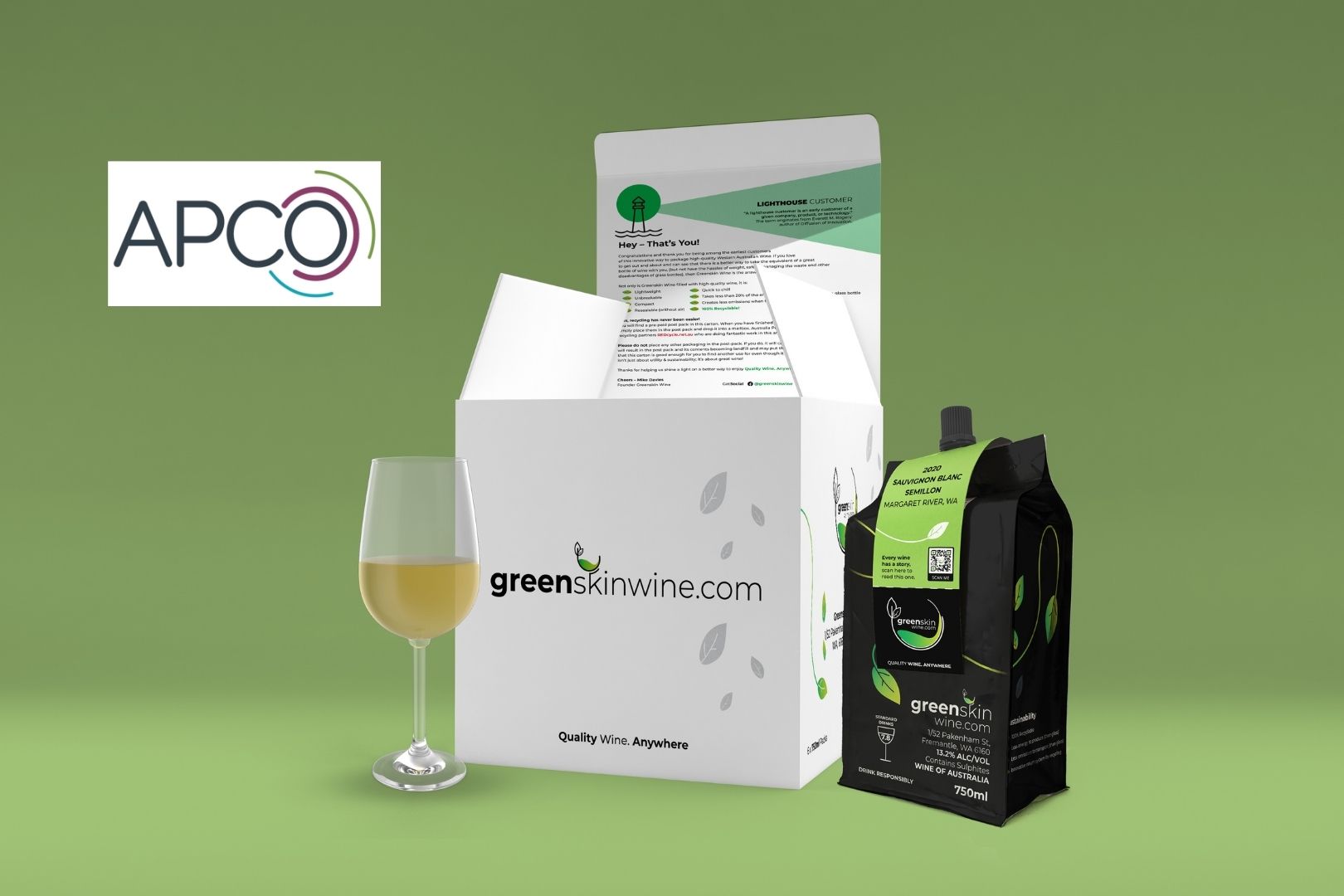 Greenskin Wine joins Australian Packaging Covenant
Greenskin Wine is a proud member of the Australian Packaging Covenant Organisation (APCO).
The APCO is a not for profit organisation leading the development of a circular economy for packaging in Australia. The APCO vision is a packaging value chain that collaborates to keep packaging materials out of landfill and retains the maximum value of the materials, energy and labour within the local economy.
Through this membership Greenskin Wine aims to maximise our sustainability credentials by committing to a system of scrutiny and measurement that will ensure any claims we make can be verified and compared to industry best practices.
While it is not mandatory for us to join this organisation, we firmly believe that it is a significant way for us to "walk the talk" which we trust will give you, our greatest asset, a greater connection to our commitment to sustainability in wine packaging.