MIKE'S WINE NOTES:
Mike Davies – Wine Maker – Founder Greenskin Wine
I used to think that Rose was a bit like a three-wheeled motorbike. It's not quite sure what it is and combines the disadvantage of being out in the elements while still having to look for a parking spot.
However, now that we have embarked on the Greenskin Wine project and we are now releasing our second Rosé wine, this time from the 2021 vintage, I have the benefit of having been able to take a greater interest in the crispy dry styles that are doing so well in the Australian market along with talking to our many customers who loved our 2020 offering (which is now sold out).
So now, rather than thinking of it as a three-wheeled motorbike, I think of it more as a little pink Vee Dub with a cute little rose on the dash – which is far more appealing to me!
We have been lucky to source our 2021 Rosé from Calneggia Family Vineyards where winemaker Severine Logan has plenty of experience producing clean flinty and edgy Rosé from the Margaret River region. To be true to the region, Severine has ensured that the Margaret River flagship Red variety, Cabernet Sauvignon is well represented being 41% of the mix with the balance being made up of Shiraz, Tempranillo and Malbec in that order.
This wine is an excellent mid weight palate accompaniment to seafood, vegetarian and poultry dishes. It can equally be enjoyed chilled on its' own or with a chunk of ice in it at the beach, on a boat, in the bush or at a barbeque. Fair dinkum Barry!
Colour – Pale pink with beautiful onion skin/sunset tones.
Bouquet – Floral, chalky, guava & paw paw fruit with a very slight touch of marzipan.
Palate – Soft fruit and fragrant petal flavours laced around a firm structure of acidity and light tannin with some complexing earthy mineral notes. A very dry (and not shy) example of what Severine and Margaret River can do.
ANDREW'S WINE NOTES:
Andrew Caillard – Master of Wine – Author & Film Maker
Salmon pink colour. Fresh red cherry, cranberry, fruit salad, hint marzipan aromas. Fresh and supple palate with red cherry, cranberry, stone fruit flavours, fine loose knit chalky textures, very good mid palate viscosity and integrated and persistent acidity. Buoyant and crunchy. 13.2% alc.
93 points
STUART'S WINE NOTES:
Stuart Knox – Owner and sommelier of Fix Wine Bar + Restaurant, Wine Reviewer for The Real Review.
A bright salmon to ruby pink colour. Toffee apple and cut grass aromatics. Ripe red apple and guava fruits fill the mouth. A richness flows throughout. Reasonable length and it does retain some shape to the finish. A packaging concept that certainly has merit.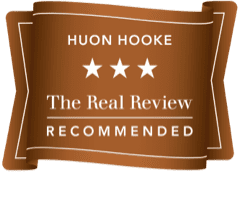 MARTIN'S WINE NOTES:
Martin Field – Food & Wine Writer – Noosa Grapevine & Noosa FM 101.3 – https://www.noosafm.org/
Grapes: Cabernet Sauvignon, Shiraz, Tempranillo and Malbec. The colour is a light salmon pink. The nose is fresh with red summer fruit notes, raspberry and strawberry among them. In the mouth the wine is dryish, with a lovely crisp tang.
The red berries follow through from the bouquet and continue to a refreshing finish. Ideal as an aperitif or try with creamy pasta or seafood entrees.
Quite delicious. 92/100. 10/10 for green credentials. The wine comes in recyclable 750ml soft plastic pouches. Each pack includes a reply-paid envelope for return of empties.